I tell you everything you need, to THROW FAR
What you get within a session – the keynote
You get the missing link, which is holding you back
You get exercises to immediate improve your throws
From holding the discus to stepping into the ring you get the DOs and the Donts , when you need them
You learn from an expert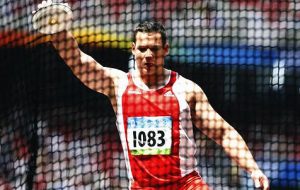 Every thrower has his or her missing link to improve. Even if you are a worldclass thrower, there is something, which holds you back. If its not the technique, maybe its the style of weighttraining, or just no special power training. You will get a great concept of what to improve.
The first step to improve the technic in the ring is to do a lot of excersises without the discus. Its so important and i work with the concept i learned from Jürgen Schult the World Recordholder with 74,08m.
The coaching is based on 1 on 1 sessions through Zoom. Its simple you just need your phone, a stand and the app Zoom. I will send you the link and the session begins.
I wish it had been so easy 20 years ago to get the help of world class coaches, without travelling around the world. If you know the basic concepts about discusthrow and the whys, your aweful throws will disappear.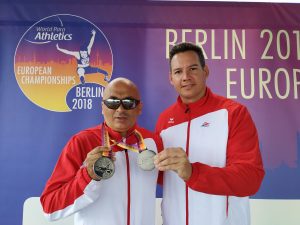 My legacy as an athlete:
PB 67,20m
2 time Olympian 2008, 2012
8th at Worldchampionship in Berlin
7th at Europeanchampionships in Helsinki
Diamond League Starter
My legacy as a coach:
2nd at World and Europeans at Para Athletics 2017 and 2018
Qualifier for European Junior Championships
Austrian Junior Record Holder
Decathlete Olympian 2012
Coaching national Level Athletes